It's the time of year again...I get semi-excited for Halloween...but I'm already looking further down the road to the HOLIDAYS.
I know it's early. But I love to make handmade gifts for my loved ones and I'm already making my list.
Here is some of what I'll be making:
Crochet face-scrubbies
- I'm already using them. Just whipped-up a weeks worth for myself in one night on the couch with a movie.
Planning on giving a set to a friend and a family member.
These are great for exfoliation and for toner. Think I'll gift them with an all natural face wash from Whole Foods.
I fell in love with this lovely
night light project
and if it is not too much trouble, just might have to make one for myself. Thinking about giving it to my brother and sis-in-law for my niece's (expected date of arrival, 10-27-11!!!!!!) nursery.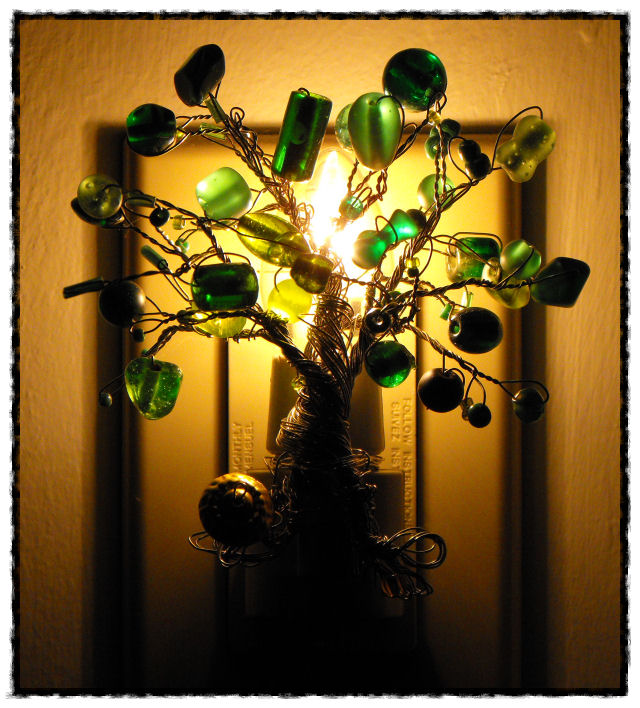 And no holiday would be complete without making something for my little girl.
She is all about her American Girl dolls this year and I know she will just love a couple of cute outfits. I'm definitely making
this ensemble
in her favorite color, RED with hot pink trim.
Another holiday tradition!
I've been making truffles since the my girl's first Christmas. Wow, that's almost seven years ago, now!
This year, they will be of the
vegan
variety.
Yuuummmm.
Thinking these for my beautiful sis-in-law as she loves chocolate.
Also, my aunt...another chocoholic in our family!
I began making this very
scarf
for myself last year and ran out of yarn for the fringe!
Then, I wasn't into the peacock-blue color that I chose for it!
Too bad, because I really like this pattern.
Going to splurge on some fancy yarn and make this for my aunt.
Thinking black...or a pretty pastel.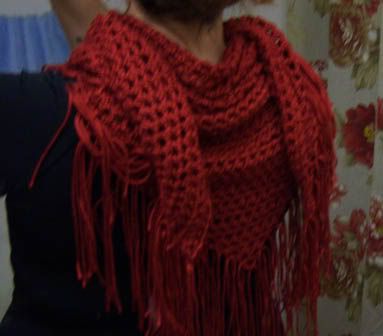 That's it for now.
I'm still trying to figure out what I'll be making for the baby.
I'm thinking a cute cardigan with matching hat and booties.
I can't wait to meet and LOVE my niece.
I am just overjoyed with the
anticipation of her arrival...
and daydreaming about all the goodies I'm going to make for her
this holiday season.